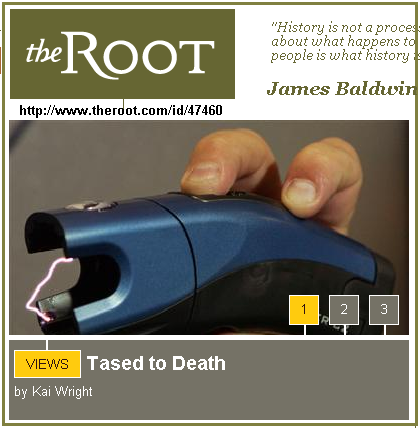 Today,
The Root
, a publication of the Washington Post, published an article opposing "police pre-trial electrocutariam" and citing AfroSpear-member L.N. Rock's Tasered While Black blog, saying:
Another blog, Tasered While Black, keeps a running log of black Americans killed or abused in what it calls "police pre-trial electrocution." The Root

The entire article is excellent.